"AWE should be renamed WOW. This program is amazing. If you want to get your child prepared for a Visual Arts Audition, Marney's Art Workshop Experience is the way to go. My daughter loves art, but Marney helped her see herself as a true artist. Marney really helped her refine her portfolio and expand her creativity all fall. And our kid was ready not only with a solid portfolio that she was proud of but also for the tough audition process. We will forever be grateful whichever way the ball bounces (her last audition is Saturday!)"
– AWE Parent of Portfolio, After School (daughter now attends LaGuardia Art)
"Thanks so much for taking my daughter under your wing this fall and helping her get her portfolio together. She felt prepared and relaxed at the audition, thanks to all of the skills you taught her over the past month. You are an inspiration to her and to many of your other students. She actually wrote about you in her LaGuardia essay."
"I can't thank you enough for your guidance and generosity these past few months. You've been absolutely incredible."
"Marney Fuller
runs the Art Workshop Experience in DUMBO which our youngest, a Laguardia and Frank Sinatra applicant, not only loves but from which he has grown tremendously. What he loves about AWE is that they seem to have struck a balance between encouraging freedom by the kids and giving them guidance. And it seems like they also realize that there are cycles to this for kids; this fall, for example, was more focused on portfolio, last year (when he was in seventh grade) he had more freedom. AWE is possibly our son's favorite place in NYC."
"Our Daughter, 14, enjoyed being back in an art studio and put her time to good use at Art Workshop Experience (AWE in Dumbo, where her teacher is Marney Fuller). Over three weeks she drew and painted several portraits based on photos of friends. She says she's taking commissions."
Essay from an AWE Student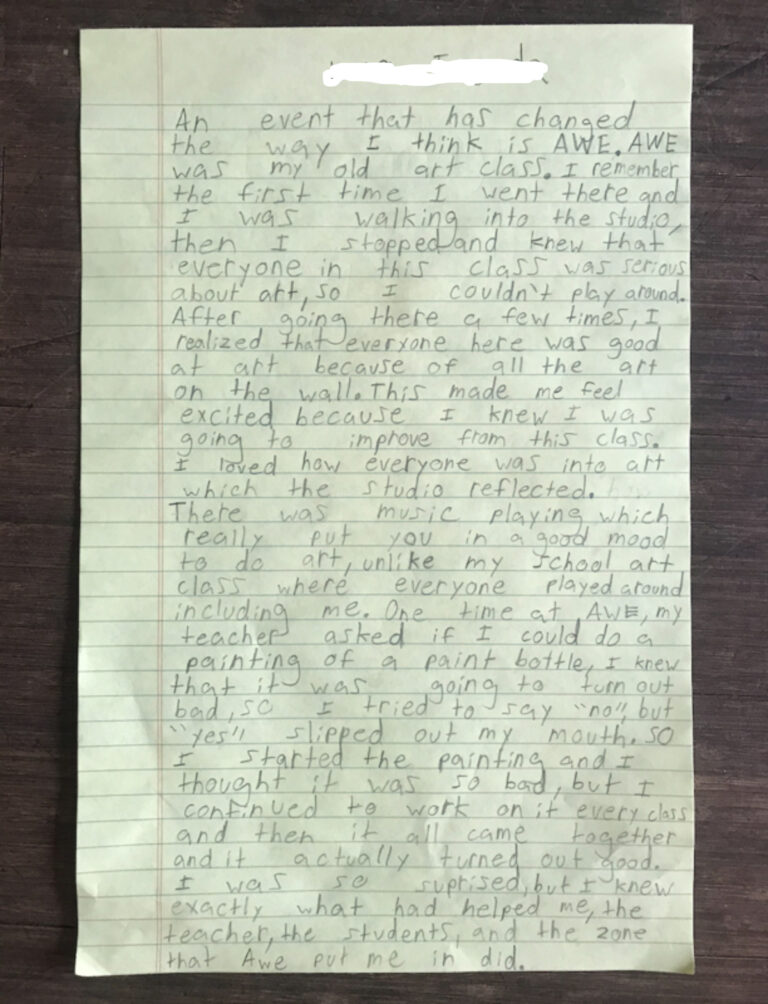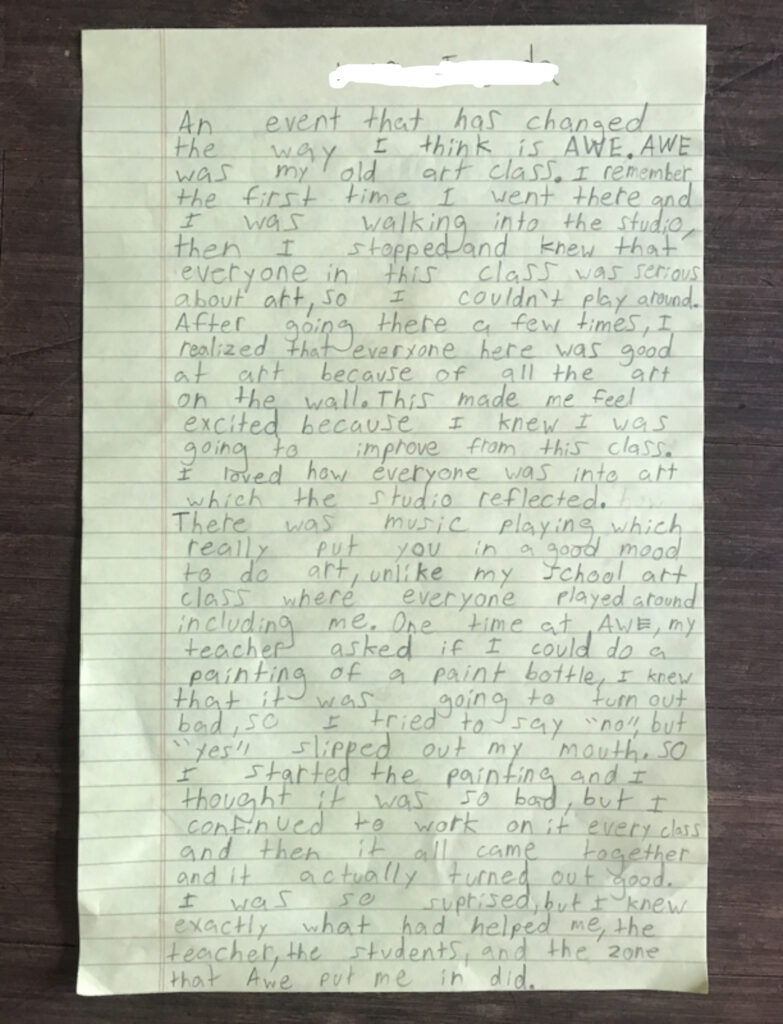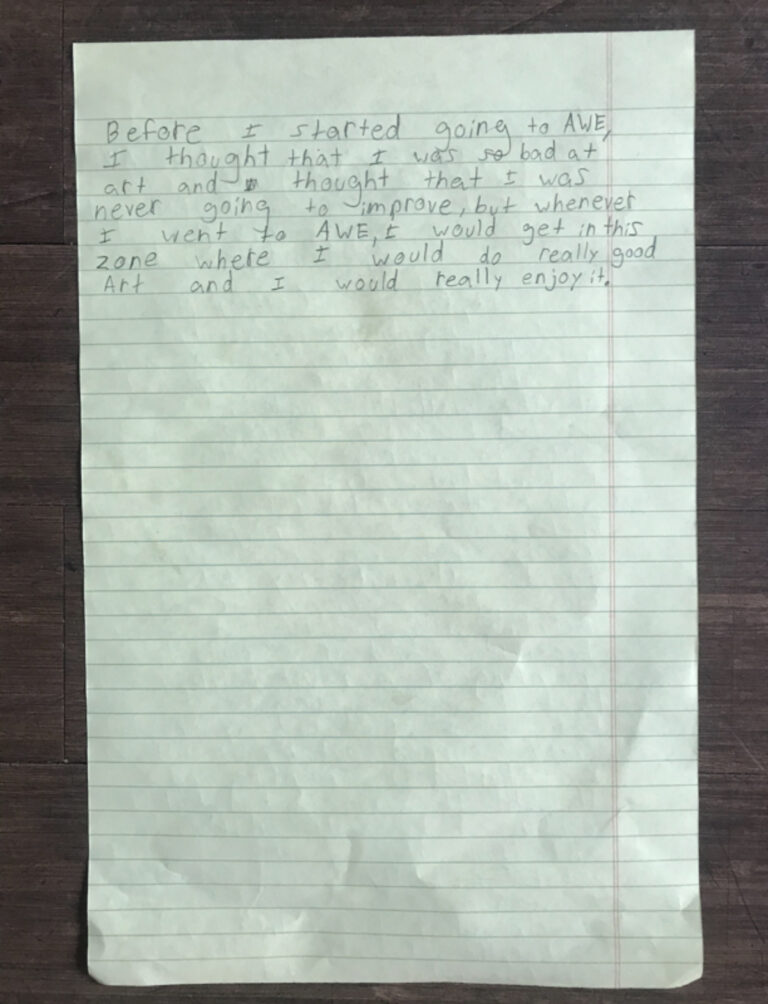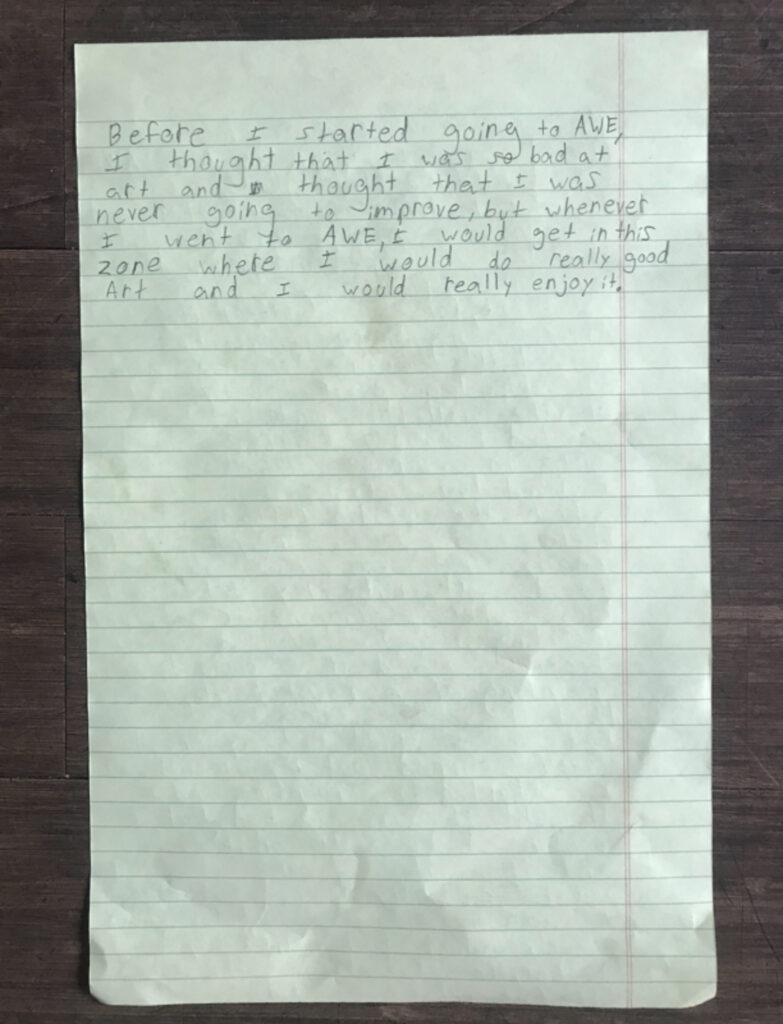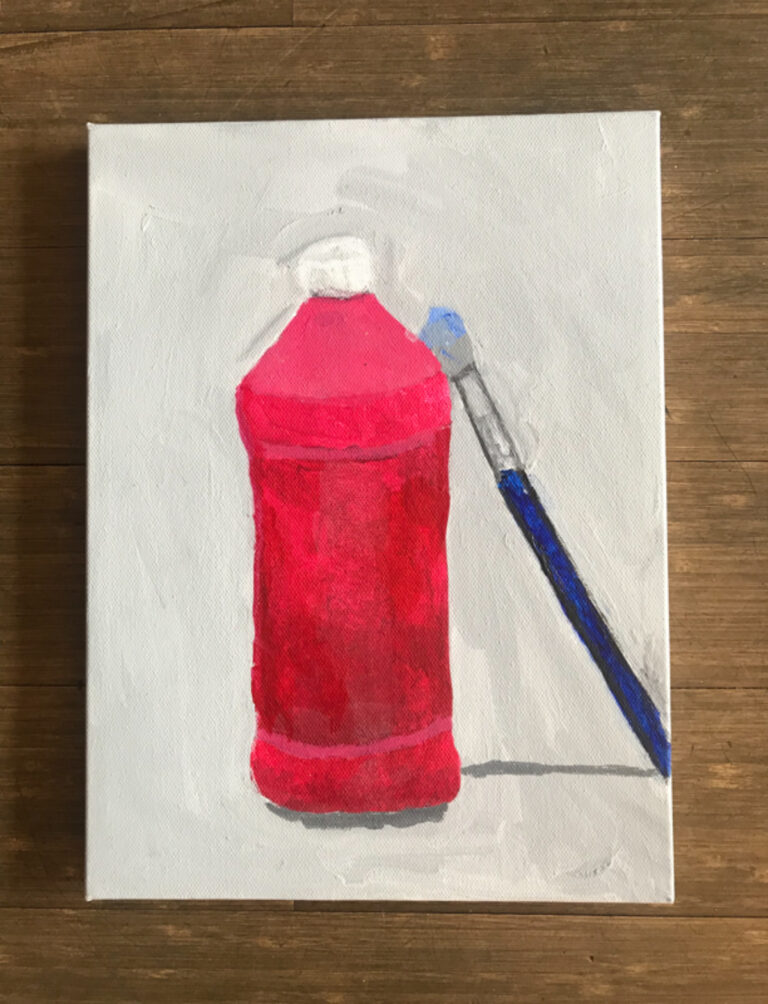 "Hey Marney, our daughter was accepted to Art & Design Commercial Arts program and Laguardia fine arts! She's super happy and I know AWE had so much to do with her being prepared. Thanks so much for supporting her! Best."
"Hi Marney. How great about the tutorials!!! Our daughter got into both Art and Design and LaGuardia. She's choosing Art and Design. She could not have done this without you! Thank you so much for not only teaching her, but nurturing her as an artist. Sending warm."
"Marney - I have been meaning to write to you so thank you for the prompt … our daughter has been accepted into LaGuardia and Frank Sinatra (Fine Arts); Interlochen (Fine Arts) and also Saint Ann's (not a pure Arts School, but heavy focus); so a big big thank you to you for helping her and supporting her portfolio efforts!!! We have not yet made the decision … great to have choices but also a bit agonizing."